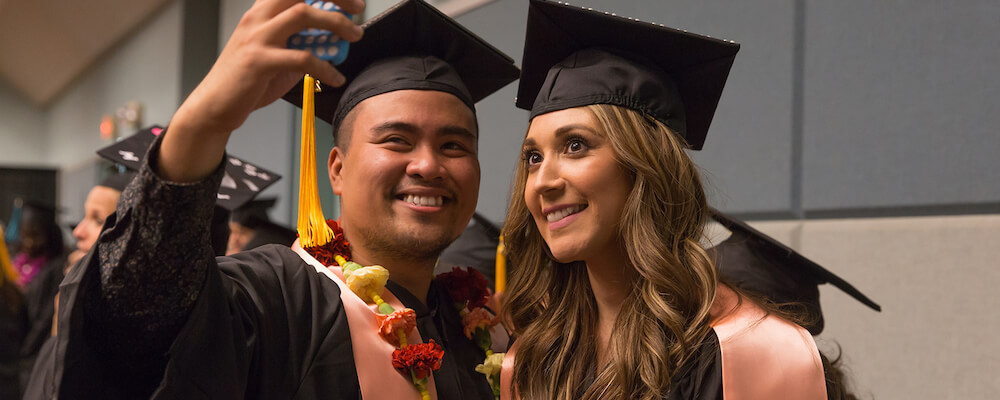 View Missioncollege.edu Homepage
Welcome to 2021 Virtual Graduation
Welcome to our 2021 Virtual Celebration for the Class of 2020! Today's celebration will include speeches from President Daniel Peck, Valedictorian Louie Pinpin and keynote speaker and California State Treasurer Fiona Ma.
Congratulations Class of 2021 and thank you to the families, friends and Mission College Community who helped make your dream a success!
Graduation Dates
Celebrando Excelencia • May 21, 2021 • 6 p.m.
Virtual Graduation • May 28, 2021 • 6 p.m.
---
Live Feeds
Live feed videos won't work until the start of the ceremony on May 21 and 28 at 6 p.m.
---
Social Media
Be sure to tag us at #MissionSCgrads both before and during the ceremony as well as @go2MissionSC on Twitter and Instagram. Everyday we are adding videos online of our faculty, staff, elected officials, and community congratulating you!
Share your moments on social media with the hashtag #MissionSCgrads on our Twitter, Instagram and Facebook accounts
Grad Box Distribution / Drive Thru
Grad Box distribution will be taking place between Parking Lots A & B, close to the Child Development Center. Please drive up and stay in your car. Staff will ask for your name, photo ID, and can either put the box in your trunk or through a back window. For those taking VTA or walking to campus we will have a table for safe distribution.
Distribution will be happening at the following times:
Friday, May 28 • 12 p.m. - 2 p.m.
Share With Friends and Family
Our virtual Commencement ceremony will be streamed Friday, May 28 at 6:00pm on our homepage, missioncollege.edu and other social media channels on YouTube and Facebook.