Get Help from a Counselor
Counselors are waiting to answer your questions. You can speak to us online or stop by SEC 139 (a map of the Student Engagement Center is available to help you find the Counseling Center.)
Counseling Center Hours
Call (408) 855-5034
Monday-Thursday
10 a.m. - 4 p.m. Friday (Closed)
Fall Semester Starts August 27
---
Talk to Us Online
Drop-in Counseling is intended for quick questions that need immediate attention, typically limited to 5-10 minutes. There's no need to wait.
CHAT NOW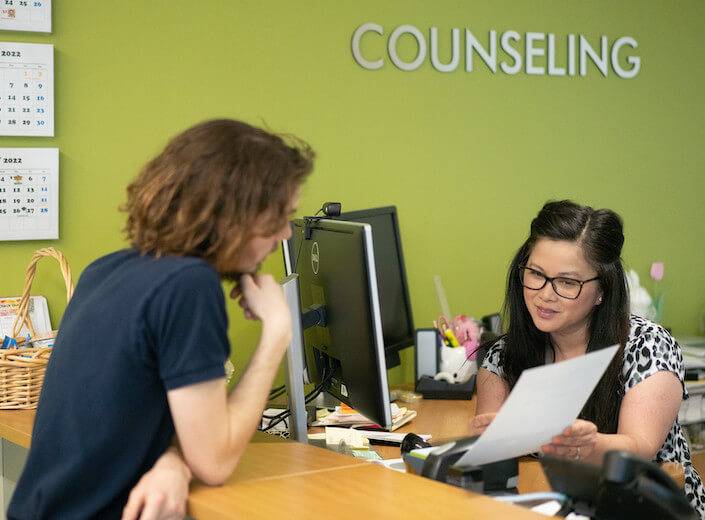 Stop by Counseling Center
Stop by the Counseling Center (Location SEC 139) for drop-in in-person appointments during office hours. Counselors can also answer more complex questions in person.
Find SEC 139