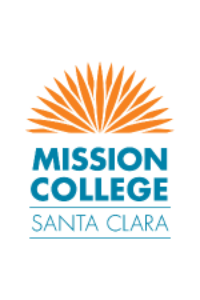 Corey Cafferata
Head Coach Women's Basketball
Athletics
(408) 855-5383
corey.cafferata@missioncollege.edu
Office Location:
Athletics Building
Bio
Cafferata started his basketball career at Jefferson High School in Daly City. As a freshman, he was a member of the Indians Championship team after earning the league's co-player of the year honors. Cafferata then transferred to Oceana High School in Pacifica where he played three seasons.
In each season, Cafferata was ranked as one of the top scorers in the entire Central Coast Section. Cafferata was the first player to be inducted to the City of Pacifica's "Hall of Fame". Cafferata left as Oceana High School's all-time leading scorer, with 1,303 points and a scoring record of 46 points in a basketball game against Burlingame High School.
At New College of California, he was named the Big PAC Pllayer of the Year and an NAIA All-American after leading NCOC to the District playoffs. He scored 29 points in his final collegiate game, a playoff loss to Oregon Tech.
Cafferata received a basketball scholarship to U.S. International University in San Diego, but he did not attend after the athletics program was dropped prior to his arrival in the 1991. He would play at Delgado Junior College for a year before transferring to New College of California.
Corey Cafferata has been the head coach of Mission College since 2009-10, reaching the playoffs seven times in his first 10 years. Cafferata has led the Lady Saints to a 171-118 record in 10 years, which included a conference championships in 2012-2013 and 2018-19.
Prior to Cafferata arriving at Mission College, the Saints suffered a 93-game losing streak which was the longest losing streak in any CCCAA women's basketball program. The Mission College basketball program began competition in the fall of 1998.
The Saints have posted a winning record in each of the last nine seasons in conference play, going 84-22 since 2010-11. In addition, Cafferata's teams have consistently ranked at the top of the State in scoring average. Coach Cafferata earned Coast Conference "Coach of the Year" honors following the 2013-14 season.
Prior to Cafferata's arrival at Mission College, Cafferata took over the Rams basketball program at Westmoor High School in Daly City wherein prior to Corey's arrival Westmoor had not made the post season in 13 consecutive years.
Cafferata's coaching record at Westmoor High School was 149 wins and 56 losses leading his program to four league championships with a Peninsula Athletic League record of 49 straight league wins. Cafferata guided Westmoor to the CIF State Tournament twice reaching the Final Four each season. With Cafferata's guidance at Westmoor, the Rams won the state scoring title three times.
Cafferata was inducted into the Daly City Hall of Fame in May 2019.
---
Professional Basketball
After collegiate basketball, Cafferata entered into professional basketball playing in Canada, Mexico and the Cayman Islands. Cafferata was drafted by the Montreal Jets of the Canadian Basketball League where he played one season in Canada and later played a professional Basketball season in the Cayman Islands with Club Sparks.
Cafferata also played professional basketball with the MBA, Mexican Basketball Association with the Tijuana Matadors. Cafferata earned the Mexican Basketball Association import of the year where he guided the Matadors to the second round of the MBA playoffs.
The Tijuana Matadors moved to Juarez where the team folded. Cafferata would continue to play professionally with Athletes in Action and Race Express basketball.
---
Fast Facts
Cafferata has a Bachelor of Arts degree in Humanities, a Master of Arts degree in Sports Psychology and a California Special Education Teaching Credential.
Cafferata's daughter Dezzirae was an exceptional basketball player at Westmoor High School where she played four years for her father and in her senior season led the entire state of California in scoring and she would later play at Chabot College for Coach Don Queyrel and a season for her father at Mission College.
As an insulin dependent diabetic Cafferata played his entire basketball career managing his diabetes through insulin shots, Cafferata is also a speaker for American Diabetes Association. Cafferata was born July 9 in New Orleans, LA.
---
Year-by-Year Record at Mission College
2009-10
7-20, 2-10 conference
2010-11
17-12, 8-4 conference (playoffs)
2011-12
17-12, 8-4 conference (playoffs)
2012-13
21-8, 12-0 conference (playoffs)
Conference title
2013-14
17-10, 10-2 conference
2014-15
17-13, 6-4 conference (playoffs)
2015-16
22-8, 10-2 conference (playoffs)
2016-17
19-11, 10-2 conference (playoffs)
2017-18
15-13, 9-3 conference
2018-19
19-11, 11-1 conference (playoffs)
Conference title
* - Foothill forfeited two wins in 2018-19
171-118 overall record